Brandon Holmes and Clay Masterson were two great people who touched the hearts of everyone they met. This section is dedicated to the memory of Brandon and Clay, two great people, two great friends. You will have the chance to offer personal accounts, testimonies, prayers, etc. for Brandon and Clay. If you would like to add anything about Brandon or Clay please E-Mail them to me at MikeMcFresh@aol.com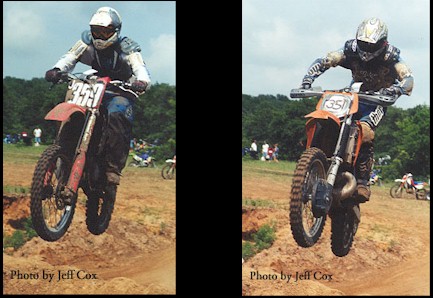 Accounts, Testimonies, Tributes, Prayers...
Brandon and Clay were a couple of my best friends. They were great people. They touched the hearts of everyone they met. If you were feeling bad you could always count on Brandon and Clay to make you feel 110% better. All I have to say to Brandon and Clay is that they were great people and great friends to me, and you will be missed by everyone, including me. I would like to offer a prayer. "Dear Lord, please bless and keep Brandon and Clay, please let them know of the countless number of people whose hearts they touched. Brandon, Clay, I know that you are in Heaven now smiling down upon us. We all honor you. God bless you both."
"So you have pain now, but I will see you again, and our hearts will rejoice, and no one will take your joy away from you." John 16:22
Mike Quay
"A man that has friends must prove himself friendly, and there is a friend that sticketh closer that a brother. Proverbs 18:24.
That is exactly what Brandon and Clay did, if they would've not then they wouldn't have so many close friends, but Brandon and Clay did. That is why they had so many great friends. Brandon and Clay we miss and love you.
Ricky Gomez
"Losing Ones"
The hardest part in life, must be the time we lose someone, and feels like you've been stabbed with a knife. I don't understand why the ones you love so much always have to die, and leave you feeling like a crumb. I can's stand the fact that we lost you.
Brandon we all love you and miss you a lot. Watch over us while you're in the perfect place.....Heaven.....
Jennifer Pickett